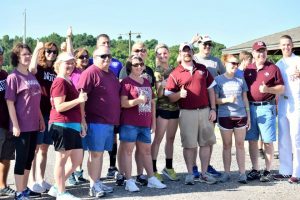 On this page, you will find updated information for events that the Aggie Mom's and A&M club of Grayson County are working together to bring to our memberships.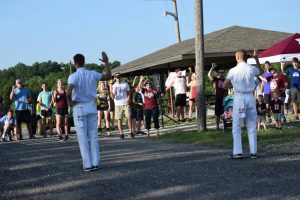 Every year, the Aggie Mom's host an event, called the Howdy Rowdy, to help send off the newest Aggie recruits.  This event usually includes a Yell Practice from the Fightin' Texas Aggie Yell Leaders!  For the past two years, the Howdy Rowdy has been hosted in conjunction with a Family Fun Run.
The information for this year's Howdy Rowdy is below
Date: Saturday, July 9th
Time: Registration @ 7:00 am; Run @ 8:00 am
Where: Loy Lake Park Pavilion in Denison
Cost To Participate in Fun Run:
Adults – $30
Students – $20
Kids 6 & under – $10
You may preregister by using the secure PayPal link below or by emailing Sara Rutherford at realtor.rutherford@gmail.com or calling 903-821-6695.
NOTE: If you are wanting to add more than one runner, click "Add to Cart" and when the next page opens showing your Cart, click "Continue Shopping". This will bring you back to this page where you can add another runner registration.